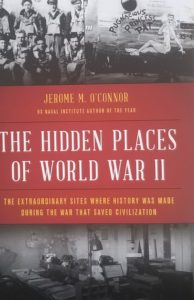 FIFTY MONTHS ON AMAZON IN JULY 2023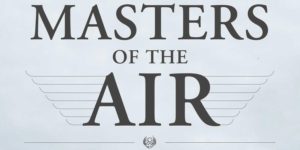 NEW – Steven Spielberg readies MASTERS OF THE AIR    Over ten years in the making and with a release date yet to be announced, an overlooked teaser trailer promoting Episode One of the originally called, THE MIGHTY EIGHTH, renamed MASTERS OF THE AIR, is a must see.  Apparently from the first episode, a harrowing three minutes takes viewers on an Eighth Air Force mission over Kessel, Germany.  Awaiting the bombers appeared a sky black with timed box barrages into which they flew.  As the trailer depicts the almost palpable fear aboard one bomber which escapes the barrage with major crew casualties, it ends by showing what awaits them –  scores of ME 109 and 110's.
Amazingly, the little-known trailer already had 7.7 million viewers ten years ago!  See it now by going to u tube "The Mighty Eighth official teaser."  Better yet, read about it.
The famously perfectionist Spielberg apparently encountered numerous production and technical issues in completing the 8-9 part series, perhaps to be released in 2023, but no reason to wait.  The Hidden Places of World War II has five chapters dedicated to history's greatest air force, including never-seen author photos of the same British bases as they were and as they are today.  The book's perfectionist award-winning  author, Jerome M. O'Connor, took decades to research, including repeated visits to the remains of the same sites and with participant interviews, to release in 2019 the book which continues to sell after fifty months (July 2023.)  It continues to be available on Amazon in three forms.
Thank you to the many readers and media outlets supporting the book and its discoveries of the overlooked people, places and great events that made possible the survival of civilization.  As of summer 2023, the book continues to sell four years since publication.  Why is the book still of interest?  One reason over all; positive reader referral accounts for the 96% positive Amazon ratings and 100% professional reviewer approval.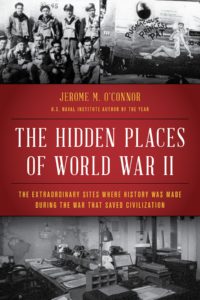 For For the avid reader of World War II history who thought that everything worthwhile had long ago been written about the war, this is your book.