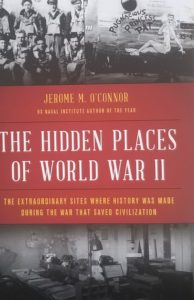 FIFTY MONTHS ON AMAZON NOV 2023 AT 95% APPROVAL.                                                                                                                                                                                                                       WRITTEN FOR THE WORLD WAR II READER WHO THOUGHT THAT EVERYTHING WORTHWHILE ABOUT THE WAR HAD LONG AGO BEEN REVEALED.  NOT SO, ACCORDING TO THOUSANDS OF SATISFIED READERS. Five chapters describe the real life stories of the Eighth Air Force flyers and include never-seen then to now photos of the same bases. 
Now reprinted for 2024 holiday gift-giving with limited amounts available on Amazon. Choose from hardbound, paperback, or Kindle.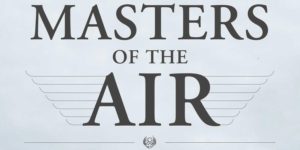 ALMOST HERE                                                                                                                                                                                                                 Steven Spielberg and Tom Hanks are ready to release  MASTERS OF THE AIR    Over ten years in the making and with a January 26, 2024 release,  an overlooked teaser trailer promoting Episode One of the originally titled THE MIGHTY EIGHTH, renamed MASTERS OF THE AIR, is a must see.  In episode one, a harrowing three minutes takes viewers on an Eighth Air Force mission over Kessel, Germany.  Awaiting the bombers is a sky black with timed box barrages into which they flew.  The trailer depicts the palpable fear aboard one bomber which escapes the barrage  with major crew casualties, only to encounter scores of ME 109 and 110's but with no fighter escorts.
As a sign of its future popularity, the obscure trailer had 7.7 million viewers ten years ago!  See it on  U tube –"The Mighty Eighth official teaser."  Better yet, read it in THE HIDDEN PLACES OF WORLD WAR II by prize-winning author and veteran, Jerome O'Connor.
The famously perfectionist Spielberg as co-producer with Tom Hanks, overcame numerous on-location production issues and villager complaints while shooting the nine part series, requiring the inclusion of surprisingly realistic CGI technology for visual effects.  Cary Fukunaga, director of Daniel Craig as James Bond in, No Time to Die, directs the first three episodes. Austin Butler, an unknown before Elvis,  has a leading role.  But, as with Band of Brothers, most of the cast is unknown.
No reason to wait for the release.  The Hidden Places of World War II has five deeply researched and on – location chapters dedicated to history's greatest air force, with never-seen author photos of the same British bases as they were and as they are today.  The author took decades to research his first book, with repeated visits to the same sites, participant interviews, and with never-seen photos of the same bases from then to now.  After fifty months on Amazon it continues to be popular, its sales now driven by over 95% reader referral and 100% professional reviewer recommendation..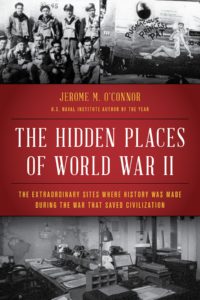 Finally, a book for the  the avid reader of World War II history who thought that everything worthwhile had long ago been written about the war.
COMING SOON – YOUR TRIP TO THE FORGOTTEN EIGHTH AIR FORCE BASES IN BRITAIN
UNDER DEVELOPMENT BUT COMING SOON