Cara menumbuhkan rambut jenggot
Download Adobe Creative Suite 6 Master Collection 64 bit, Windows xp downloads, Windows xp tablet edition download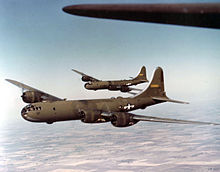 Your group can now visit the one-time world's largest war factory located near Chicago's Midway Airport. There is nothing like it anywhere. Five engines for every one of the over 18,000 B-29s that ever flew were made from scratch in this war plant. Exclusive access to the re-purposed multi-million square foot original building, now Ford City. Visible and available for viewing inside and out will be the mammoth assembly building,  numerous out-buildings, connecting underground tunnels, original artifacts, even the re-purposed but fully intact B-29 engine test stacks. See the same wartime housing built for many of the 35,000 employees. Chicago-area organizations can include a pre-lecture by Mr. O'Connor, featuring rare original wartime images from inside the plant.  Learn how Chicago and America's manufacturing abilities made possible the World War 2 victory. For more information use the contact form. Please furnish full details including date, group size and type, contact information, and transportation needs.